About Jim Luellen
JIM LUELLEN - musician, composer, arranger, music educator and owner of the Jim Luellen Music Co.
Read more...
Jim has been a professional musician in the Columbus , Ohio area for over forty years. Beginning in the late 1950's he was the leader of the Novelaires, a highly successful teenage Dixieland band that performed extensively throughout Ohio and the Midwest . That group played special engagements in New York City (the Ted Mack Amateur Hour), Toronto, Miami Beach, toured U. S. Airbases in New England and also had the opportunity to work with stars such as the Dukes of Dixieland, Mickey Rooney and the Supremes. (Check out a current issues of the Novelaires News Letters) Through the years Jim has performed with many artists including Phyllis Diller, Eartha Kitt, June Valli, Aretha Franklin, Buddy Morrow, Paula Kelly, Jr. and the Modernaires and toured with the "Stars of Lawrence Welk." Currently Jim plays solo piano and leads his own trio at Columbus ' Capital Club. Always in demand, he also performs with Vaughn Wiester's Famous Jazz Orchestra, Matt Ellis' Standard Time, the Jack Gorham Jazz Quartet, and the exciting jazz vocal group, Vocal Impact. Jim has also been the keyboardist for the Lewis Center United Methodist Church for eighteen years.
Jim has arranged and composed in many different musical settings. He has scored pieces for concert band, orchestra and various small instrumental ensembles. In the jazz vein, both big band and small combo charts are part of his portfolio and for choir he has arranged both sacred and secular pieces. Currently some of his compositions can be heard on two CDs, Echoes of the Heart, Song & Verse and Voices of Prayer. These CDs can be purchased through Jim's company, the Jim Luellen Music Company, at www.echoesoftheheart.com.
After graduating from Columbus North High School, Jim attended The Ohio State University and received his B.S. in Education and an M.M. in

Composition. As a music educator, Jim taught for over thirty years, mostly with the Columbus Public Schools. Currently he teaches piano to select students and does some vocal coaching.
Order from local Musicians
JIM LUELLEN MUSIC CO. The Jim Luellen Music Company, along with Echoesoftheheart.com, is an online resource center for a community of independent musicians. Products offered on this site were produced by this community and currently consist of CDs [Spoken word, jazz, and Celtic].
By purchasing products from the Jim Luellen Music Company site you are helping support these talented and independent musicians, writers, and artists as well as fostering inspiration, self-expression, community, and joy.

To order email your request below for a PDF copy of CD's Available including pricing, plus shipping and handling charges.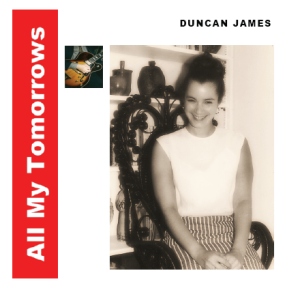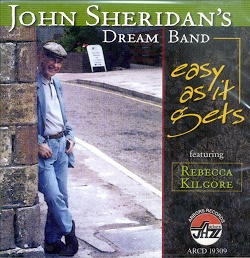 Submit Music for Review from the Studio
The Jim Luellen Music Company and Echoes of the Heart strives to promote "all" styles of Jazz, Classical Jazz, World Music, Celtic and Folk locally and around the world. If you would like to submit music for review consideration please send two copies of the following: artist / group bios, press kits, CDs and promotional materials for staff to the address listed below:
More...
The Jim Luellen Music Company
Attn: Jim Luellen
434 East Lincoln
Columbus, Ohio 43214
Please clearly state in your cover letter or mark each release as to what style of music it is. Examples: Spoken Word, Jazz, World Music, Celtic and Folk music
In order to get the word out to thousands of music fans, please post all press releases, performance, concert, and festival information at this email link .
Post your jazz news information: jlmc@jimluellen.com
For any general information, questions or comments please send email below.
Performance Updates - click here
Contact Me